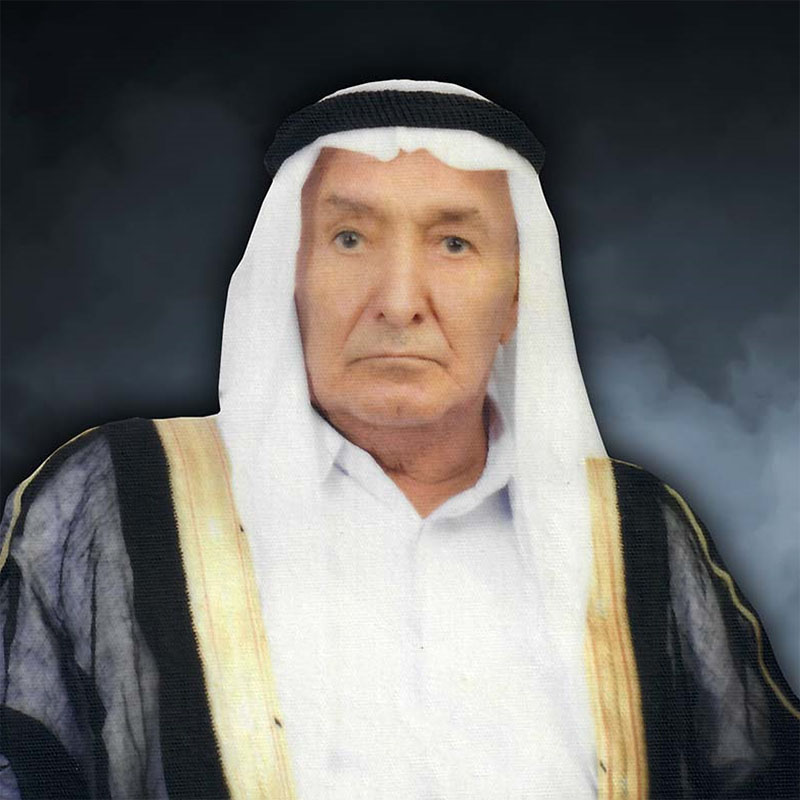 Mohammed Rasool Al Khoori
Ahmed Mohammed Rasool Al Khoori
Yousef Mohammed Rasool Al Khoori
MOHAMMED RASOOL KHOORY & SONS. The legend that narrates the story of ancestors and successors, the past and present, the future and the success. It is the limitless ambition, the continuous work to achieve the anticipated goals to provide the best and the most beautiful of the creators of the elegance at the finest and the most reputed international trademarks of watch and the jewelry makers where the name MOHAMMED RASOOL KHOORY & SONS.
Since the middle of the 20th Century has been connected with the crown of Swiss watches industry (Rolex & Tudor), followed through years of contracts & transactions with other manufacturers when joined with Omega and Parmigiani. This masterpiece modeled by Parmigiani House and formulated and made by Michele Parmigiani, one of the world leading specialists in restoration of very high valuable old watches and masterpieces. Parmigiani introduced to Abu Dhabi, through MOHAMMED RASOOL KHOORY & SONS, the highest levels of technology and sophistication along with elegance and beauty in the world of watches. Furthermore, it added another piece to this beautiful chain through contracting with Frederique Constant & Alpina where it mixed sport watches of special qualities with everyday watches, ladies and gents special occasion watches.
Since MOHAMMED RASOOL KHOORY & SONS is a family company met with the deep-rooted Swiss family whose members – men and women- are specialized in the study of watch engineering and all generations of this family inherited production of RSW watches, and they won with distinction manufacturing of the French Azzaro Watches Brand in order to have a genuine French touch product with the Swiss quality. As a desire to diversify products and options, we made constant search to contract with the best makers, our Company contracted with the unique Milus and its introduction of well reputed international ambassadors in different sports and contracting with the very unique Ellicotte Brand for the fans of distinguished watches with mechanism in shape with the emphasis on uniqueness and symbols of its own to be distinguished from other watches.
On diversity of international trade marks, among which some have spent centuries and others are newborn, where the world's richest people look for an invention or creativity wearing a global name rendering fame since money by itself is not enough. Hence, that German family was lucky to meet one of the most genius Swiss watch manufacturer, such meeting resulted in the production of Magellan watches- the sailor, voyager and discoverer who never someday dreamt of, though so well reputed all over the world, to immortalize his name through the ticking of seconds, minutes and hours of human age via making a watch bearing his name and his earth planet. Some intellectuals and researchers about the depth of the secrets of industry do not let pass whatever is happening around of natural phenomena without extracting his inspiration as thunderbolts and lightning were behind the inspiration of the designer and the maker of the Swiss Artya watch where he transformed all these natural phenomena into a scientific and practical reality through transformation of metals into electric shock of over one million volts and engraved and sculpted those Artya watch cases in a beautiful and unique models, each one consists of a unique unrepeated version. Furthermore, innovators of Artya designed those cases with shapes that really contain spiders and butterflies and others of natural insects treated with the secrets of industry to be maintained in watch cases which contained complex movements for special customers who like to own such watches as well.
The decision makers at MOHAMMED RASOOL KHOORY & SONS will never forget the role of fashion and brand houses who produce multi lines to satisfy the customers, who desire their outfit and elegance perfection, as our Company has contracted with Philippe Charriol with whom our branches are full of his artistic colors of watches, jewels and accessories. For the same reason and in culmination of this path, came the contract with Hermes Brand demonstrated at present at various branches of our Company at the finest trade centers in Abu Dhabi and Al-Ain where we work to introduce these distinguished brands by means of special show windows which ensure for each brand its special style of decors, colors and display. Furthermore, we at MOHAMMED RASOOL KHOORY & SONS did not forget our clients rights who like to have medium-value watches and jewels with high quality either for personal use or for presenting gifts, where our Company made available many competitor Swiss made brands of shape, quality and value which came at the top of this collection G.P.R and Murex, Optima, Giovanni, Faros and Vogue. As for jewels representing the other side of Mohammad Rasool Khoory & Sons Co. where it was exclusive from the beginning to introduce the most beautiful and most refined Indian designs proved to be the most famous and most demanding at that time, and later, one of the most famous Italian brands was added at that time under the name of B.R.M until we started our own products through an integrated workshop where we introduced to our clients the most beautiful classic and modern designs for all ages from childhood, young ladies and society ladies and for all special events and everyday use, as well, where our designers drew jewel models and discussed with manufacturers in terms of technical and manufacturing aspects to complete the matrix in shape and substantial comfort of users. All these issues of products are engraved in the name of Al Khoory Diamonds in support of our belief in our products credibility and our liability towards our clients. Due to our clients versatile and different tastes, we mixed the jewel collection in our stores with some famous European brands where we contracted with Spanish Candame Watches and jewels which the owner represents one of the most important watches and jewel leaders in Spain. Furthermore, Italian Da Lago was added, that family company run for three successive generations since founded. Members of this family were specialized and were exclusive in producing their own special lines full of beauty and taste. These are some lines of the tale and will continue.